This is one investment that I see very rarely. It has, however saved me uncountable hours already in my career, and it could save you many hours and endless frustrations, too!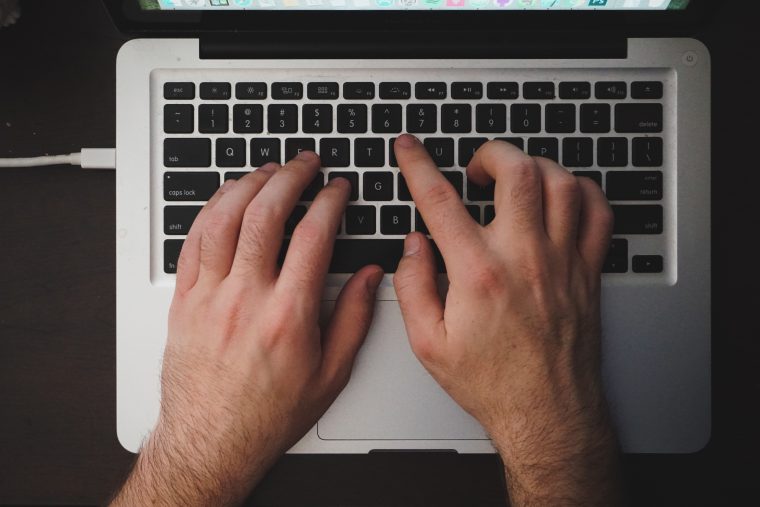 During my first job – I remember wanting to emulate everything that the senior developer on my team did. I would watch him navigating code with complete ease, just watching how comfortable he was at his computer dealing with problems was awesome – this absolutely lit me up to become a developer myself, he really was quite incredible.
There was one thing in particular that struck me about him that I didn't see so much in other developers and I still don't to this day.  It was really really obvious … in fact nearly everything that he would put on Skype would remind me.
So … What was this investment he'd made?
Touch Typing
This might seem crazy if you're reading this in the US where this is far more common. However in the UK touch typing is rarely ever taught in school, despite the fact that so many of us now work on or with computers.
When you can touch type you show to your employer that you mean business – you show that you know what it means to not waste needless time on tasks that could be performed significantly faster.
The main benefits
It will save you thousands of hours
You'll be able to keep up with writing notes in meetings
You show your employer that you're serious about your job
A massive increase in productivity
Your mind and ability become the limitation when it comes to writing – not the speed at which you type.
The main questions about touch typing
Why is touch typing so important? – If you're a developer or aspiring to be one, you're going to be typing for a LONG time throughout your life … possibly several hours every day and over a life time – this adds up to thousands of hours
Who should learn to touch type? Everyone. Whether you've been developing for 40 minutes or 40 years NOW is the best time to learn, you're going to thank me in a year or two.
How hard is touch typing? Investing in touch typing is really easy – there are loads of online courses you can take for free to learn how to touch type – Just google "Learn to touch type" on Google and pick your favourite.
How long does it take to learn? – Learning to touch type should only take a couple of weeks to reprogram your fingers if you're already a pretty good typist already.
Take this one piece of advice and you're going to save literally hours of wasted time.
Question: Did you learn to touch type early in your career, or later? Do you think it made a difference.